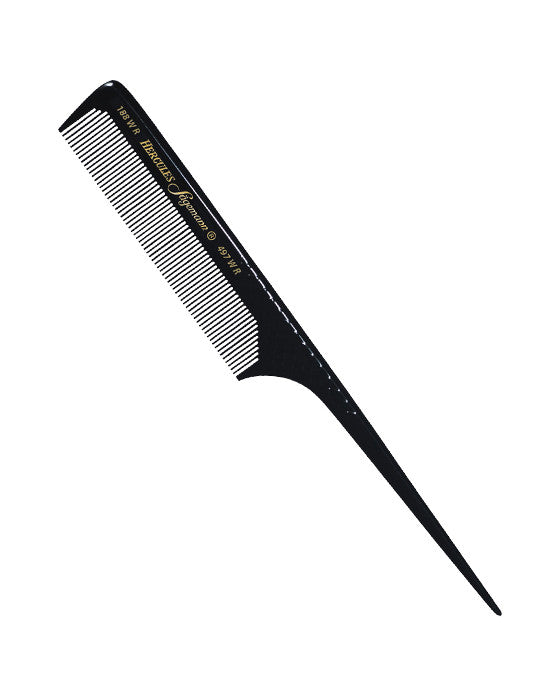 Hercules Hard Rubber Tail Comb - (9 Inches)
Hercules Sagemann combs come with a hundred and fifty years of dedication to perfection. This Hard Rubber Tail Comb is no different.
It's perfect for styling, perfecting, and mostly detailing all hair types of style. Since these combs are seriously tough, they're also resistant to heat and chemicals, bearing durability for years of use. 
Hercules Sagemann combs reflect the quality of professional use, meaning you and your customers can rely on these outstanding combs to get the job done right, time and time again.  
This exception product is made and imported from Germany.