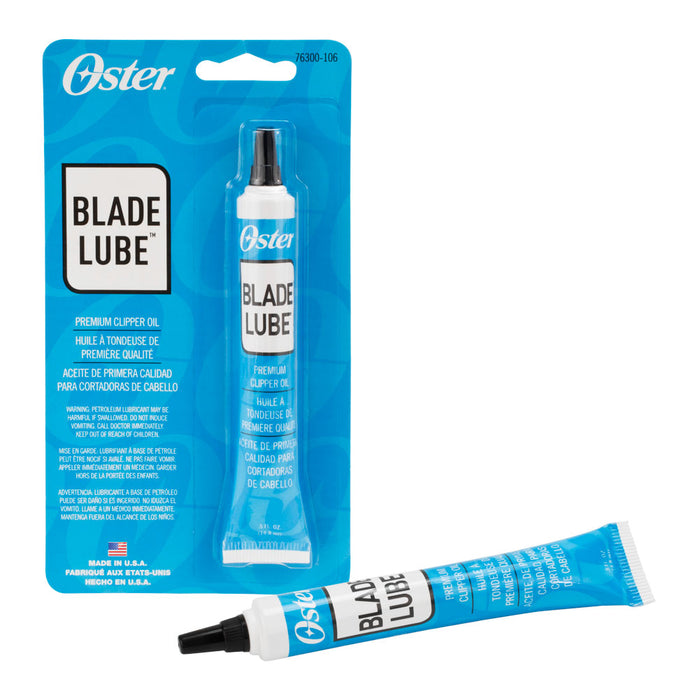 Oster Premium Blade Lube Oil - 4 Ounce Bottle
Barbers and working professionals spend a lot of time and money with their revered tools, which is why upkeep is an incredibly important component of running a business.
Oster's Blade Lube is a lubricant crafted to keep all clippers and blades on the market while maintaining the working proficiency expected by professionals.
Proudly crafted in the United States of America.