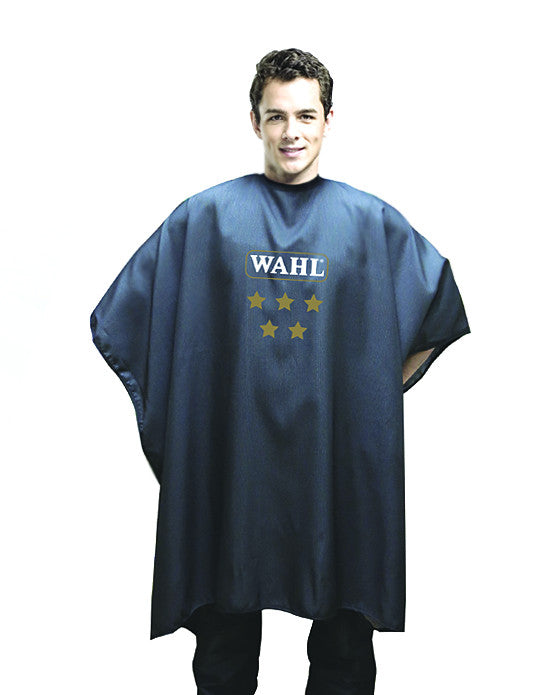 Wahl 5 Star Pinstripe Barber's Cape (Waterproof)
Wahl's 5-Star Pinstripe Cape is a waterproof protector that also features an adjustable snap button strap that is also bleach and chemical resistant. It's Lightweight and durable. 100% polyester, machine washable.  Size: 54"" x 58"" (137 cm x 147 cm)."
Key Features:
Light Weight Fabric
Antistatic and Water Resistant Design.
Adjustable Snap Closure.