Crown Shaving
Description: Finally, a pre-shave formula that doesn't leave your skin feeling oily. Packed with rich botanical extracts, Crown Shaving's pre-shave...
View full details
Jack Dean
Description:- Pre-shaving cleanse cream to kill bacteria.The  One bottle has 3 oz liquid. Skin needs a little attention before a shave. The Jack De...
View full details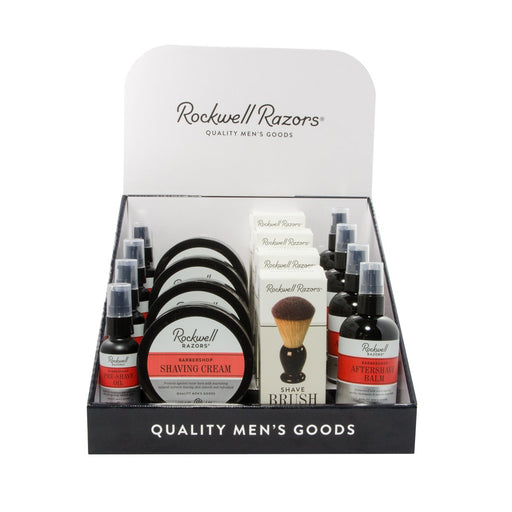 Rockwell Razors
This retail display includes 4 Rockwell Pre-Shave Oils, 4 Rockwell Shave Creams, 4 Shave Brushes, and 4 Rockwell Aftershave Balms.  With header: 10...
View full details
You recently viewed
Clear recently viewed