Rockwell Razors
The way every shave begins is important, and with Rockwell Razors' Pre-Shave Oil, this product guarantees every shave starts off right. A rustic mi...
View full details
Crown Shaving
Description: Finally, a pre-shave formula that doesn't leave your skin feeling oily. Packed with rich botanical extracts, Crown Shaving's pre-shave...
View full details
Osma
The Osma Tradition Huile Avant Rasage - A combination of superior ingredients. 98,8% of which are of natural origin. OSMA Traditional Pre-Shave Oil...
View full details
Captain Fawcett's
Description: Captain Fawcett's Barberism   collaboration with Sid Sottung, has produced a most outstanding Pre-Shave Oil. Six oils with moisturisin...
View full details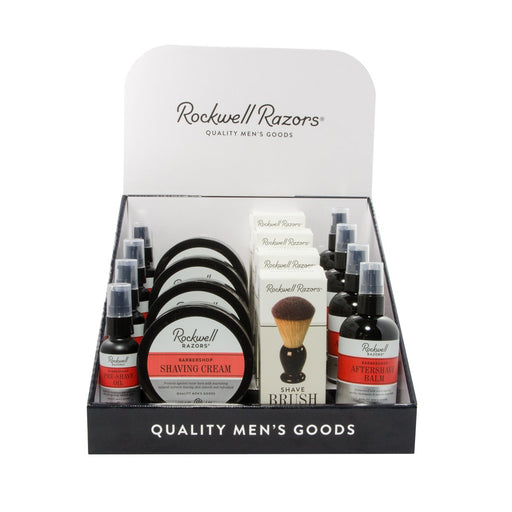 Rockwell Razors
This retail display includes 4 Rockwell Pre-Shave Oils, 4 Rockwell Shave Creams, 4 Shave Brushes, and 4 Rockwell Aftershave Balms.  With header: 10...
View full details
You recently viewed
Clear recently viewed