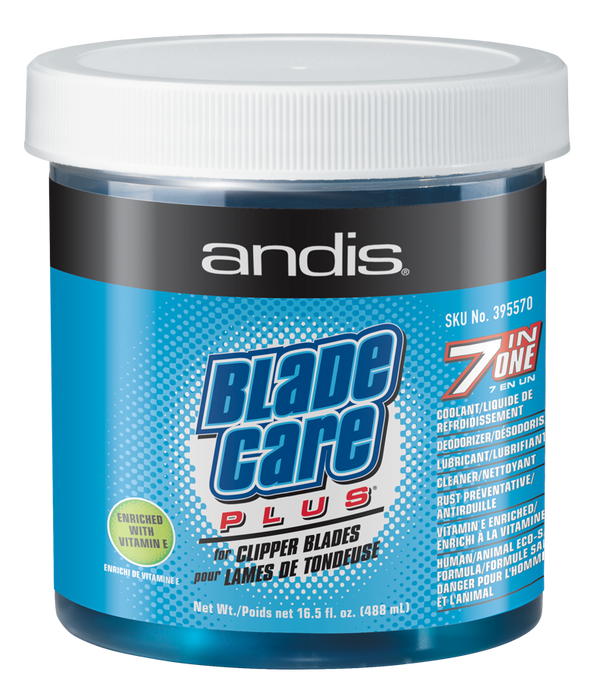 ANDIS Blade Care Plus; 16.5-oz. Dip Jar
Description:
This 7-in-1, Vitamin E enriched formula cools, deodorizes, lubricates, cleans, prevents rust, is enriched with Vitamin E, and is a human and animal eco-safe formula. Dip any detachable blade in the jar to rinse away hair, buildup, and preservatives.
Key Features:
Blade care plus disinfectants.

Works as a blade coolant, deodorizer, lubricant, cleaner, rust preventative and more.

In just seconds, it washes away hair build-up and other accumulation to leave clippers clean, lubricated, and cool for optimal performance.

This product comes in 16-ounce dip.

Measures 3-4/5-inch length by 4-2/7-inch width by 3-4/5-inch height.
Quantity/Weight: 16.5-oz.
Made in the USA.