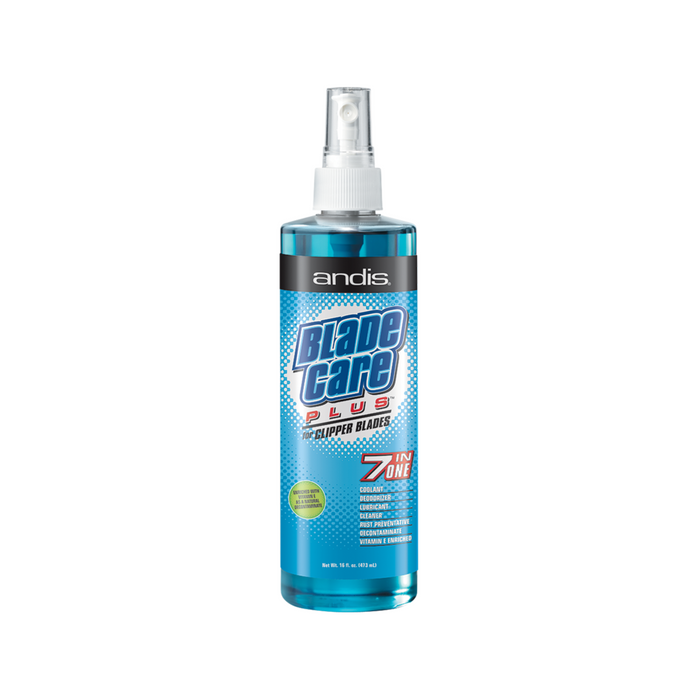 ANDIS Blade Care Plus; 16-oz. Spray Bottle
Description:
Andis Blade Care Plus, 7 in 1 will cool, cleanse, lubricate and sanitize your clipper blades and shears. Vitamin E enriched. Great for removing bacteria, hair and build-up.
Key Features:
Washes away hair buildup and preservative that accumulate on clipper blades.
Seven-in-One: Vitamin E enriched and works as a coolant deodorizer lubricant cleaner rust preventative and decontaminate.
Within 10 seconds Blade Care PlusTM

Â

leaves blades clan lubricated and cool for optimal performance.
Formulated for use by Hair Stylists Barbers Animal Groomers and Veterinarians.
For use with clippers and trimmers.
Quantity/Weight:Â 16-oz.Â
Made in the USA.