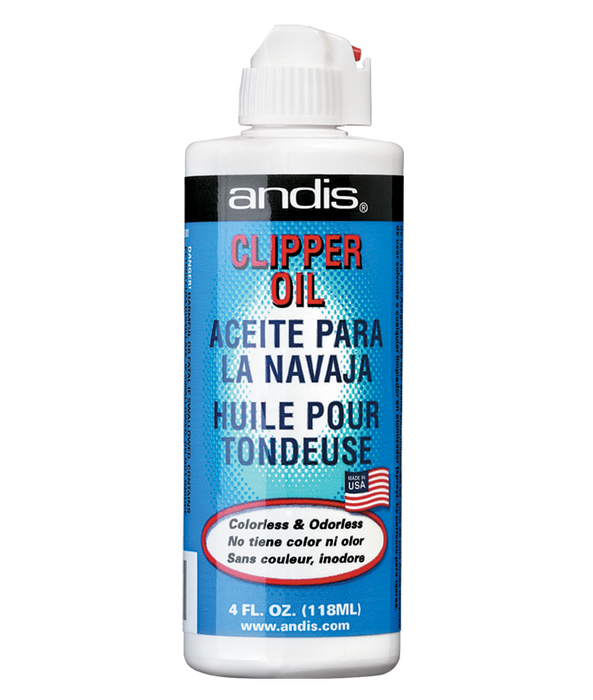 ANDIS Clipper Oil (4-oz. Bottle)
Description:
Andis clipper oil is a specially formulated oil designed to keep clipper blades clean and lubricated. Apply regularly to teeth and bearing surfaces of blades to help maximize clipper performance and ensure longer blade life. Apply when blade becomes noisy, leaves track marks, or skips fine hairs. Andis clipper oil may also be used on shears.
Key Features:
Use to lubricate and clean blades.
Brush hair from the blades, add a few drops and wipe way excess oil with clean cloth.
Maintaining your Andis clippers and trimmers.

4 oz. Bottle is resealable to prevent unwanted spills.

Prevents rust and corrosion on clipper and blades.

Works great on all clipper blades.

Colorless and odorless.