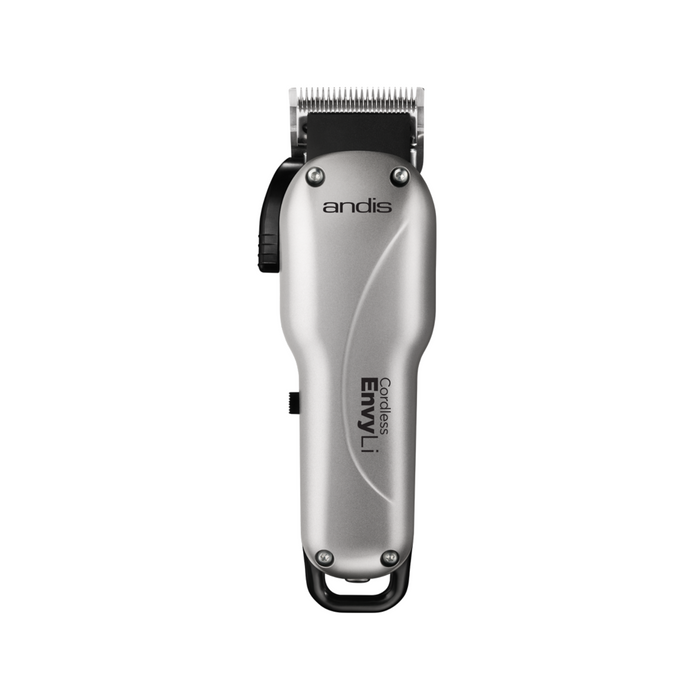 ANDIS Cordless Envy Li Adjustable Blade Clipper (Silver)
Description:
This Andis Envy Li Adjustable Blade Clipper is suitable for both home and professional use, and with its cordless design is light to handle while delivering easy and efficient cutting. It is operated by a rotary motor, and once fully charged the cutter runs nonstop for up to two hours. All-around cutting plus cord-free convenience.
Rotary Motor:Â 100-240V | 50-60Hz | MAX 5500SPM.
Key Features:
Lithium-Ion powered battery for robust and long-lasting power.
Features up to 2 hours of run time and charges in 90 minutes or less.
Weighs less than 10 oz., perfect for all day, ergonomic use that won't weigh you down.
Cord/Cordless operation for reliable power to last you all day long.
High-speed adjustable blade (000 to 1).
Can be zero-gapped.
Made in the USA.