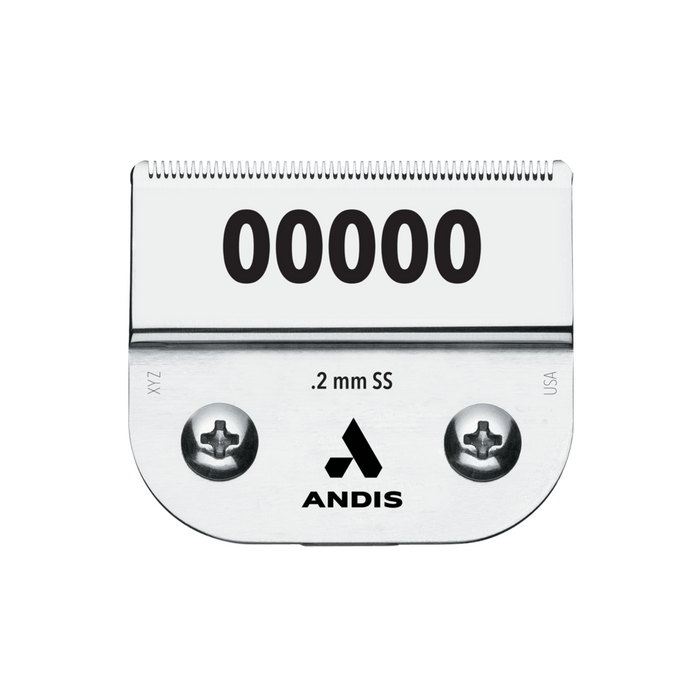 ANDIS Size 00000 Graduation Blade Close Cutting - 1/125" - .2 mm
Andis CeramicEdge Blade for Hair Clippers blades stay cooler longer so that you can finish your hair cut faster. Contemporary design blades offer carbonized steel construction with matte finish plus a ceramic backing and edge.
  Leaves hair: 1/125 inch/0.02mm

For bald fading and tight military looks.

Made in USA.