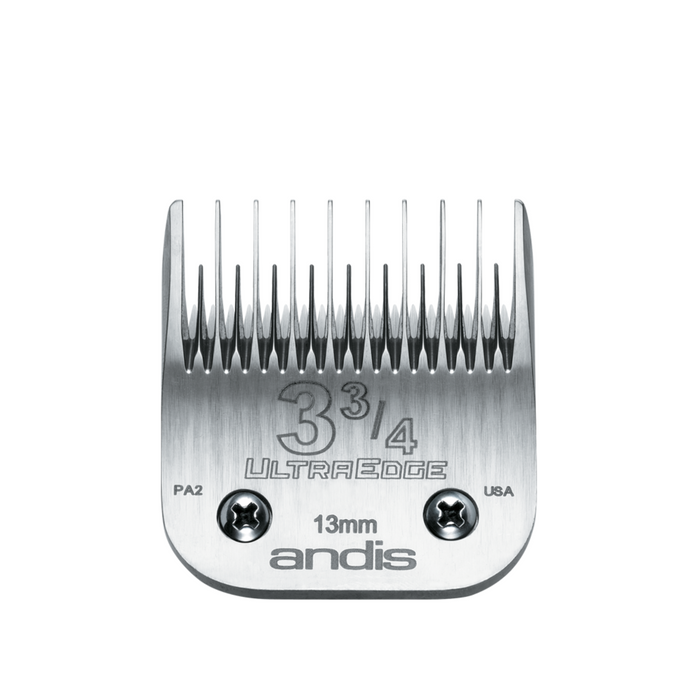 Andis Size 3-3/4 Skip Tooth - Leaves Hair - 1/2" - 13 mm
Description:
The Andis Size 3-3/4 Skip Tooth is made to produce versatile textures for clients with thick hair. Made to taper and shape hair according to the density of the hair for a suave final look. This blade is designed for different types of detachable clippers so that it can be cleaned with ease. Tools that are easy to care for help you enact the best styles. Refined elegance is assured in each tooth.
Key Features:
Hand-tested before it is shipped and rockwell hardness rating of 65.

Comes in size-3-3/4-Inch skip tooth and 1/2-Inch cut length.
Made in the USA.