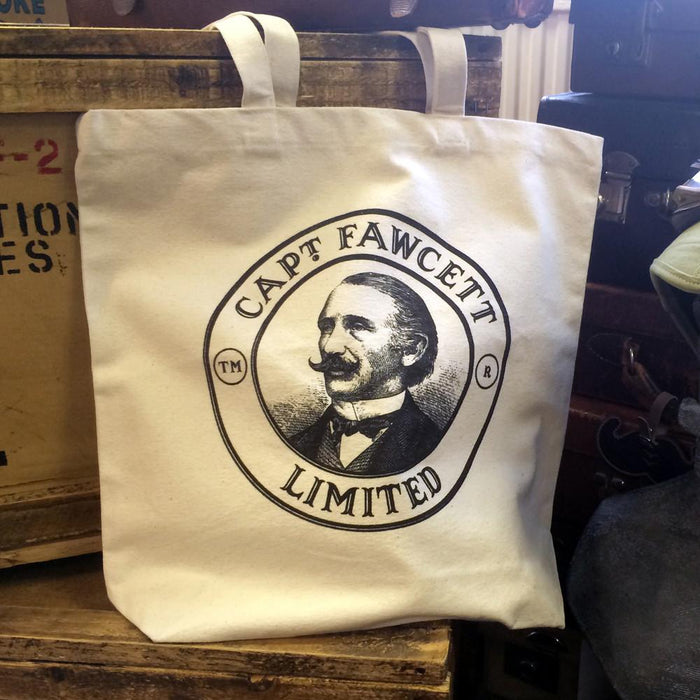 Captain Fawcett's Hand-Crafted Tote Bag (Cotton)
Hand crafted from flour sacks discovered in the foothills of the Aravalli Mountains these tote bags are ideal for transporting your very latest Expedition Maps and Travel Journals. Invaluable whether enjoying a languid stroll along Jermyn Street, a weekend jaunt to a dear chums country pile or a veritable up- against-it route march alongside Johnny Sherpa as you battle your weary way up to blessed Base-Camp.
Made from the finest heavyweight cotton.
16" x 17" / 41cm x 43cm