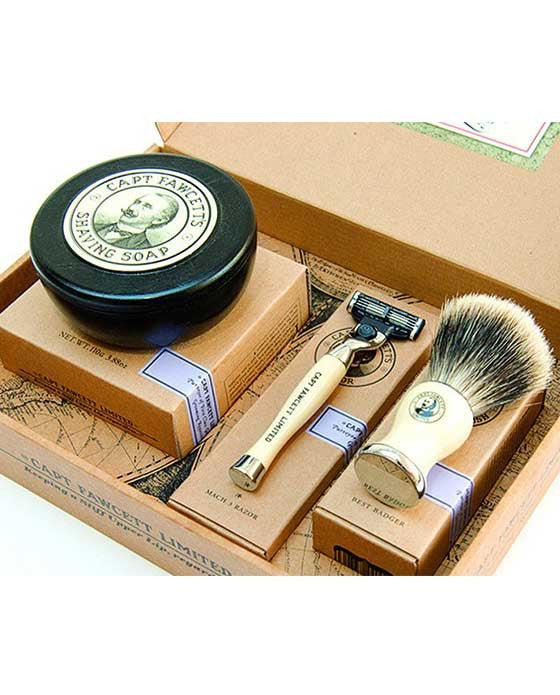 Captain Fawcett's Shaving Box Men's Gift Set
A complete shaving kit confined into a box. The box contains one Best Bagder Brush, a finely crafted Safety Razor in light brown colour, a special Shaving Soap and finally hand made wooden bowl to support your shave. It would make for the perfect gift for any well groomed gentleman.
The product is completely manufactured in the United Kingdom.