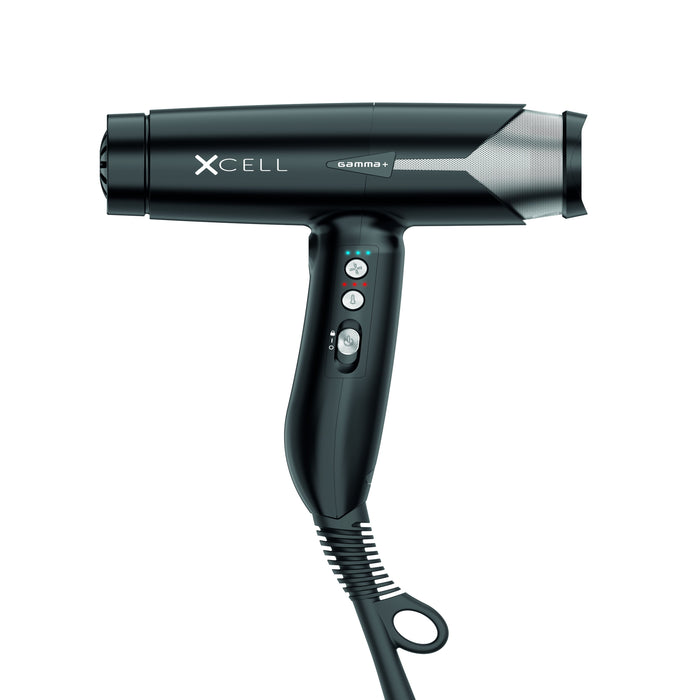 Gamma+ XCell Dryer Matte Black
Intelligent Heat control 30% More Air Pressure

The Xcell dryer changes everything - the world's first truly professional high-tech hair dryer features 30% more air pressure than other dryers in its class with intelligent heat control to prevent damaging hair. Acoustic noise optimization reduces decibel levels with a softer and gentler pitch. Ultra lightweight design is only 10.4 oz – making the Xcell the ultimate drying machine.

Ultra lightweight 294g (10.4 Oz)

Scientifically calibrated design for the perfect balance and comfort. Half the size of conventional dryers, weighing just 10.37 oz.

Professional Performance with low-Energy Consumption

Energy efficient with enhanced performance, the long-life digital brushless motor operates at 110,000 rpm generating extreme air pressure with low energy consumption.