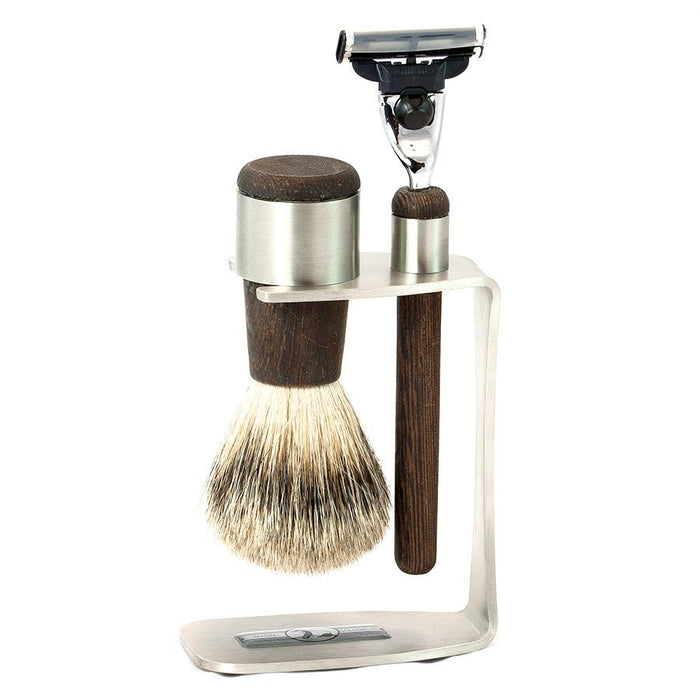 GLD-SET3440 Gold-Dachs Stand With Best Badger Brush & Razor, Wood/Aluminum
An elegant, one piece stand made of brushed aluminum features a premium super badger shaving brush and razor set with beautifully grained wooden handles, accented with another touch of brushed metal. The well-balanced razor accepts Gillette Mach3 blades, and the brush is plush and ready to create drifts of creamy lather to float the razor through for the closest and most comfortable shave ever. A mix of the modern and the natural, this set will fit any decor, and keeps your shaving tools well-maintained and protected.
German-made of natural materials, Marke Golddachs offers the Canadian wet shaver well-designed shaving tools and accessories of the most superior quality. Sourcing only the premium grades of bristle and hair, and combining them with intriguing combinations of wood, metal and crystal-like acrylic, Golddachs, "The Golden Badger" of shaving and grooming aids, creates works of art that work just as hard to deliver the finest grooming experience.