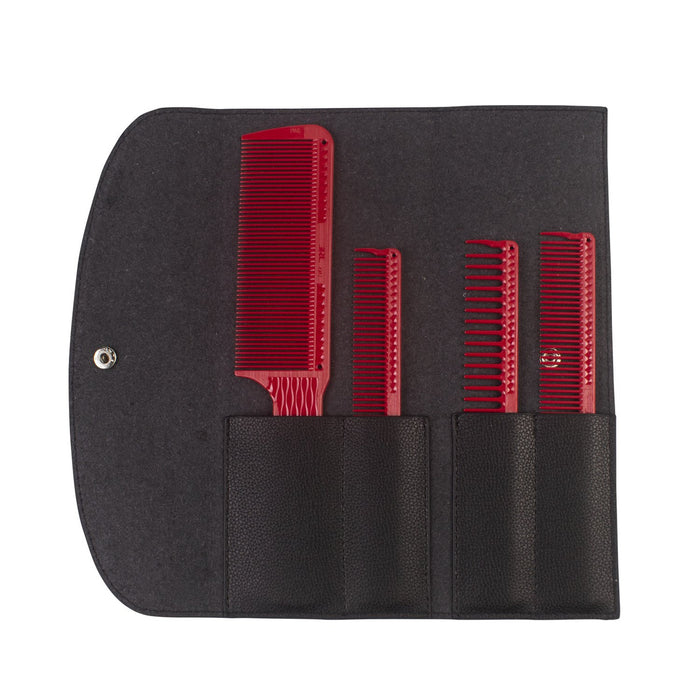 JRL Barber Comb Set - 4 Piece (Red)
JRL Barber Comb Set - 4 Piece

J301 cutting comb 7″
J302 cutting comb 7.3″
J304 fine cutting comb 7.4″
J202 Barber Blending comb 9.6″
Leather bag
Patented fine teeth with a flute design, help lift the hair.
Comfortable anti-skid handle grip.
Long-term heat resistance, up to 240°C and excellent chemical resistance.
Light but strong.
Comfortable round teeth, soft to touch but strong and durable.
Made with ceramic technology, JRL combs eliminate static electricity, speed up the drying process and create a sleek, shiny result.