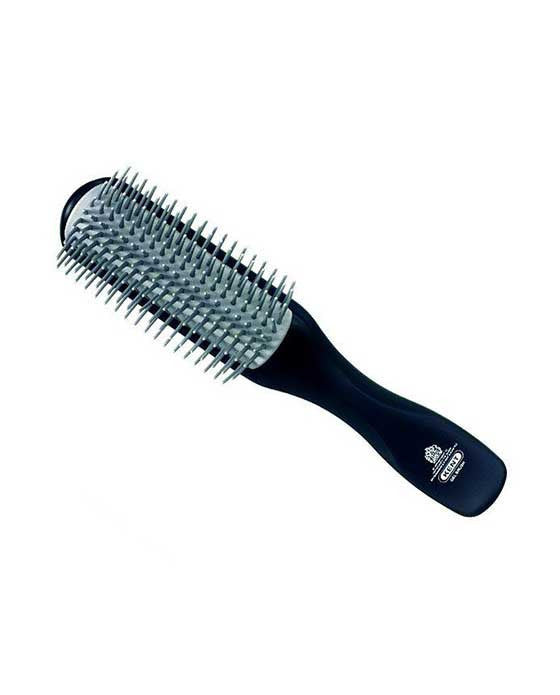 Kent K-KFM2 For Men Brush, Gel Styler, Half Radial, For Thick/Long Hair
Description:
Kent Brushes has a long-standing heritage for handmade luxury brushes that date back to 1777. Sourcing the best materials from around the world, quality is assured in each brush. This Gel Styler Brush has a curvy handle that offers maximum grip for efficient styling. Made with gel bristles, the product is spread throughout hair for the ultimate effect. Ideal for thicker or longer hair.
Key Features:
9 rows.
Suitable for long or thick hair.
Standard handle.

Bristle Type: Gel.

Ideal for use with styling products.
Helps promote hair growth and stimulates the scalp.
Non-scratch ION quills, gently glide through hair and massage scalp.
ION quills material.
Size: 8"
Made in England.