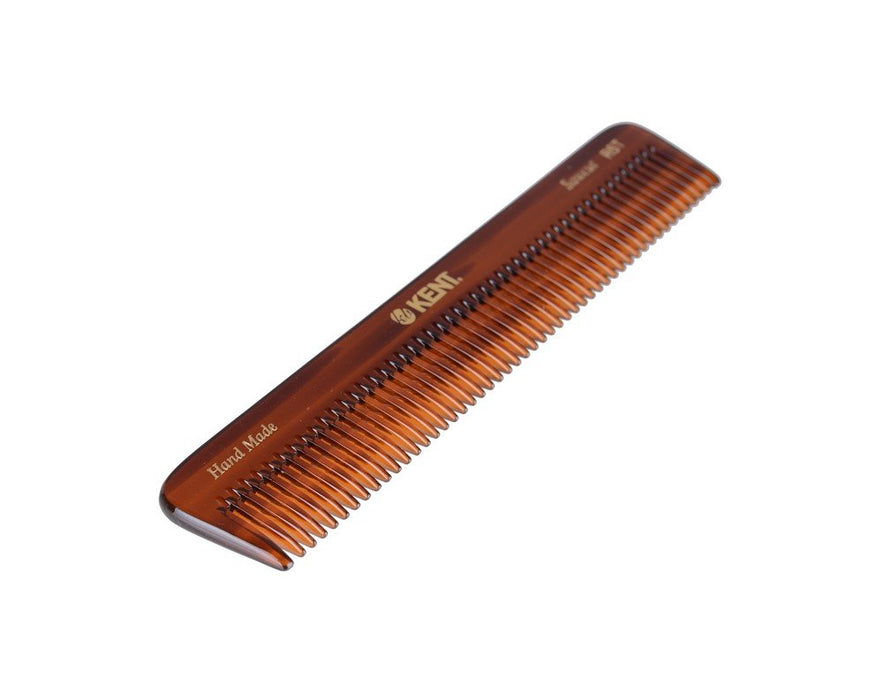 K-R5T Kent Comb, Dressing Table Comb, Coarse (168mm/6.6in)
Description:
Ideal for thick and luscious hair, the Kent Dressing Table Comb is essential to gentlemen's daily grooming routine. Crafted with cellulose acetate, the table comb removes static in an instant and smooths tangles without tugging on the knots. Saw-cut to perfection, the Kent comb embodies supreme hand craftsmanship. Perfect addition for other essentials such as shaving brushes and nail filers. Large in size for classic styles and sleek in approach. 
Key Features:
Fine-spaced teeth.
Saw-cut and hand-finished.
Gently rounded edges help prevent split ends. 
Ideal for medium and fine hair.
Hand polished and finished with Kent's name on the center.

Plant-based cellulose acetate.

Size: Table (168mm/6.6in).
Made in England.