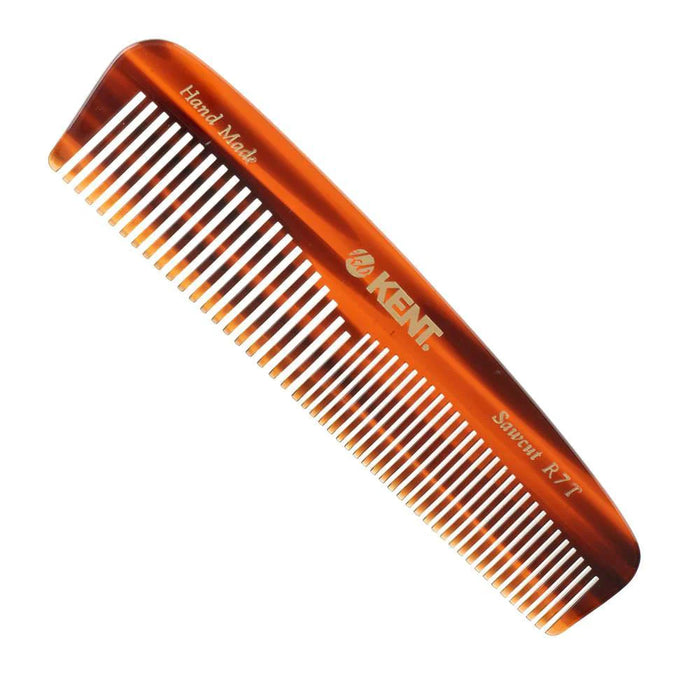 K-R7T Kent Comb, Pocket Comb, Coarse/Fine (130mm/5.1in)
Description:

Kent Brushes has been the leading manufacturer of bristle brushes and saw-cut combs since 1777. Ideal in size, the pocket comb can be placed in luggage and pockets so that you can look suave on the go. Perfect for wet or dry hair, the comb is designed with coarse and fine teeth to be used on thin hair with thick knots. Crafted with cellulose acetate, static will be removed and the comb will remain durable for a long time. Product of the United Kingdom. 
Key Features:
Fine and wide teeth.
Features fine and coarse teeth.
Suitable for all hair types.
Saw-cut teeth are gentle on the scalp.
Easy to store in briefcase or backpack. 
Kent name stamped on centre guarantees quality.
Plant-based cellulose acetate.
Length: (130mm/5.1in).
Made in England.