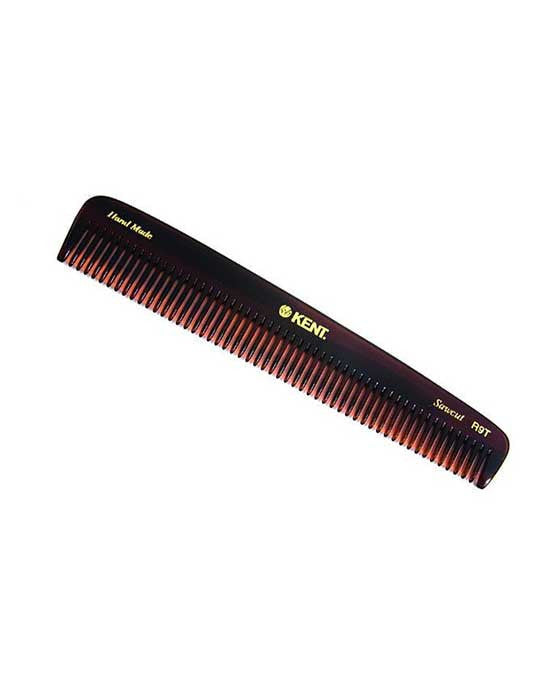 K-R9T Kent Comb, Large Size Dressing Table Comb, Coarse (190mm/7.5in)
Description: 
Kent Brushes has been the purveyor of handcrafted brushes and combs since 1777. Ideal for coarse hair, this saw-cut Dressing Table Comb is designed to last long. Made with cellulose acetate, the comb removes static from hair so that you can achieve a smooth look. Designed with coarse teeth to help sensitive hair and to not damage the ends of hair. Helps stimulate glossy hair for a silky look. 
Key Features:
Rounded teeth.
Gentle on hair and scalp.
Suitable for thick hair.
Durable and flexible material.
Use with wet or dry hair.
Cellulose acetate.
Length: (190mm/7.5in).

Width (Thin): 4.23 mm.

Width (Thick): 

4.53 mm

.
Made in England.