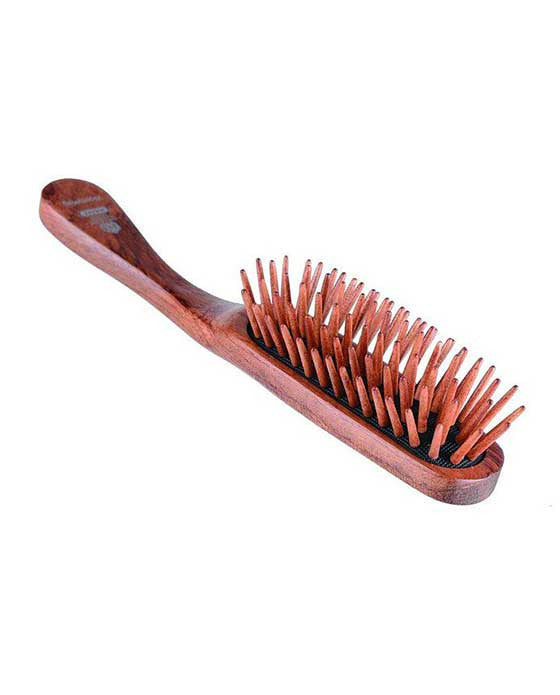 Kent Hog Brush, Cushion Base, Rosewood Quill & Handle (K-WOODYHOG)
Description:
Rosewood is known for its durable quality and elegant shade. This Kent Hog Brush is crafted to last a lifetime and to provide a deluxe experience. Kent is renowned for sourcing the finest timbers from around the world since 1777. Stylish and elegant, it is a tool handcrafted to perfection. Made with rosewood quills, it will distribute oils naturally throughout the scalp for healthy hair.
Key Features:
Durable and handsome.
Long wooden bristles.
Help detangle strands.
Gently massages scalp.
Suitable for all hair lengths.
Regular size available in beechwood.
Mini available in rosewood.
Length: 8.3" (21 cm).

Weight: 2.6 oz (75 g).
Length: 7.2" (18.5 cm).

Weight: 1.8 oz (51 g).
Made in England.