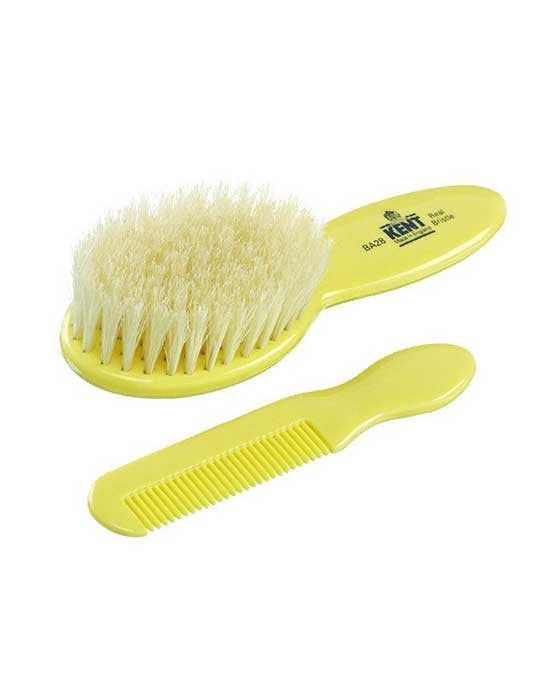 Kent K-BA28 Baby Brush & Comb Set, Supersoft White Bristles
Description:
Babies have low immune systems, so they require a good daily cleanse. The Kent Baby Brush and Comb Set is made with the softest bristles for that delicate skin. Babies' scalps are sensitive to the touch, so this comb is designed to smooth that hair without hurting those little heads. Crafted with the finest bristles, babies' skin will be thoroughly cleaned without damage.
Key Features:

The soft natural bristle is specially cut to help distribute natural oils and stimulate the baby's scalp.

The handmade comb has rounded teeth, ensuring a smooth and comfortable combing experience.

Ideal for baby's hair to encourage growth and shine.


Provides a calming and soothing effect.

Overall length 140mm.

Length of handle 70mm.

Width 45mm.


Comb Length 145mm.
Made in England.