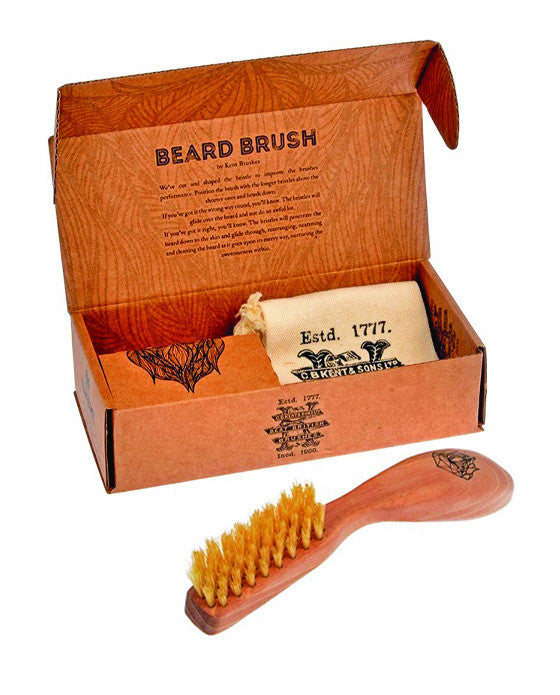 Kent (K-BBRUSH) Wooden Beard Brush (165mm/6.5in)
Description:
Kent Brushes has a regal heritage that dates back to 1777. Renowned for their bristles, they only source the finest materials from around the world. With over two centuries of knowledge, the Kent Wooden Beard Brush is designed to craft burly beards and to remove residue from the depths of despair. Crafted with the finest boar bristles, it will be soft to the touch. Gentle and soft on that facial hair. 
Key Features:
Handle: Standard(165mm/6.5in).

A beautiful hand-stitched cotton bag is printed on both sides.

Easy to carry.

Overall length 160mm.

Length of handle 95mm & 

Width 20mm.
Made in England.