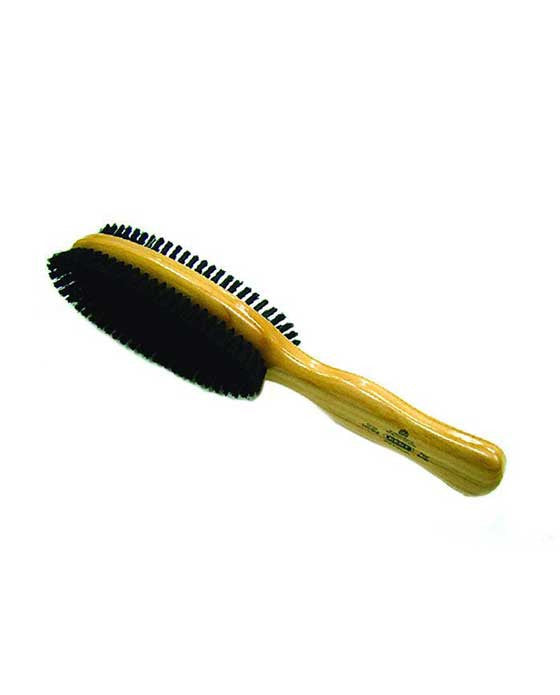 Kent K-CC20 Clothes Brush, Double-sided, Stiff & Soft Bristles, Cherrywood
Description:

The Kent Clothes Brush is ideal for those who want to brush up on their wardrobe on a daily basis or on travels. Crafted with stiff and soft bristles, the brush can be used on the most durable and delicate fabrics alike. Designed with bristles on both sides, this brush provides a multifaceted brushing to produce a dapper and elegant look. Made with cherrywood, the brush is a necessity for every gentleman. 
Key Features:
The firm natural bristle side is suitable for removing mud or dirt from any fabric.

Soft natural bristle side is suitable for gentle brushing.

The double-sided clothes brush is made from Cherrywood.

Overall length 265mm.

Length of handle 120mm.


Width 57mm.
Made in England.