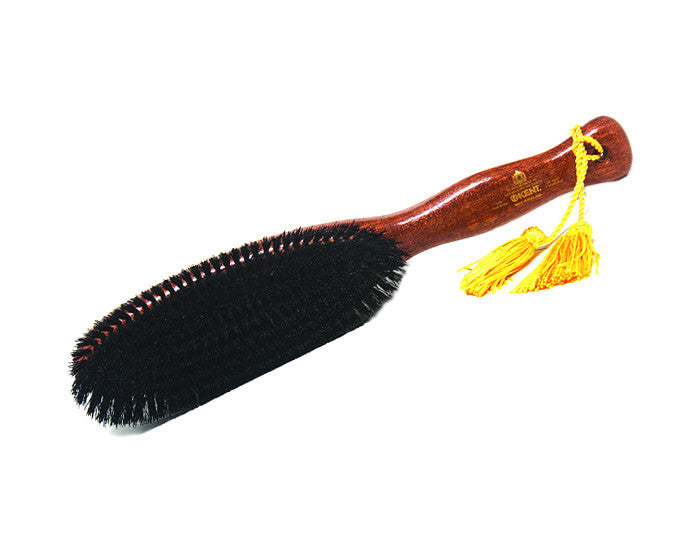 Kent Large Clothes Brush, Pure Black Bristles
Description:
Kent Brushes has been the leading manufacturer of bristle brushes and combs since 1777. Part of Britain's regal heritage, they source only the finest bristles from around the world. The Kent Large Clothes Brush is made to brush up on your elegant wardrobe. The pure black bristles help get rid of lint and debris leftover on your clothes so that you look suave throughout the day. Made with a durable wooden handle, it will be a long-lasting item for the ages. Crafted with royalty in mind.
Key Features:
The luxury hand-finished clothes brush is filled with natural black bristle and made from 3 veneered woods.

Suitable to use with any fabric and comes with a presentation box - ideal for gifting.

Clothes brush is a fantastic brush for keeping fabrics free from fibres, fluff and pet hair.

Overall length 315mm.

Length of handle 125mm.


Width 60mm.
Made in England.