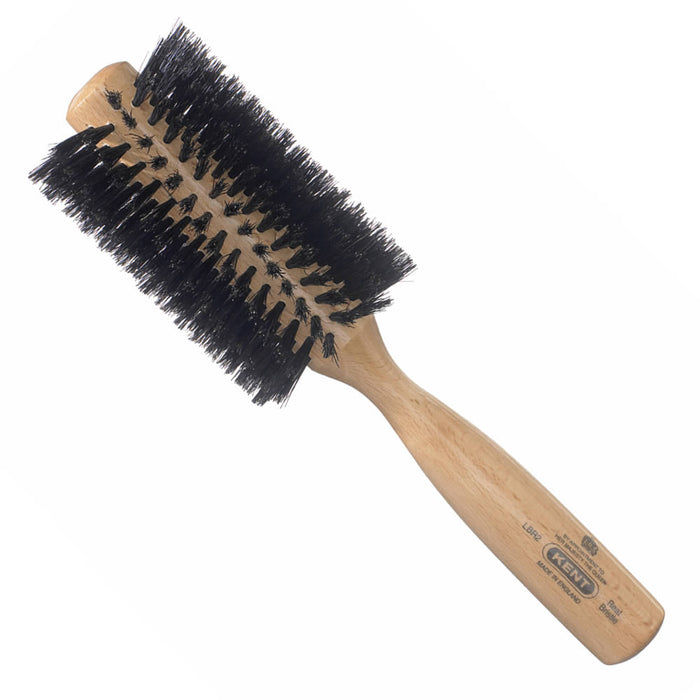 Kent Medium Spiral Full Radial Brush
Description
This medium-sized 65mm diameter spiralled radial brush, is ideal for longer fringes, mid-length hair and styling layers.
Filled with the finest pure black natural bristle, our LBR2 promotes natural shine whilst distributing natural oils and prevents split ends without damaging the hair.
This LBR2 is made from Beechwood.
Please note, caution should be applied when winding the hair around round brushes so as not to lock hair.
Dimensions and Product Detail
Overall length 235mm
Length of handle 110mm
Barrel 25mm
Barrel including Bristle 65mm