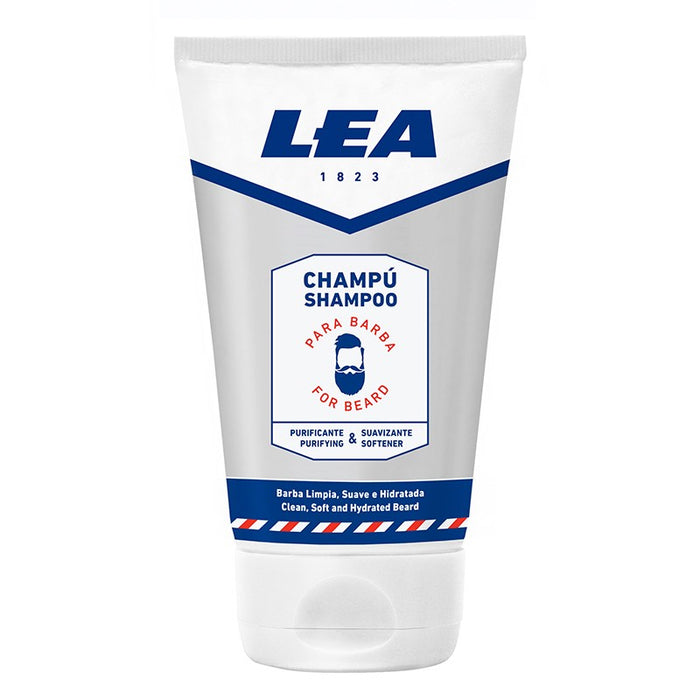 Lea Shampoo For Beard (100 ml)
This Shampoo is an exclusive formulation for the beard and facial hair care, more sensitive and with specific needs. It combines cleansing, moisturizing and antiseptic ingredients as Argan, Abyssinian and Marigold and repairing and conditioning ingredients as panthenol and Vit E, leaving your skin hydrated and your beard clean and soft.
Its fragrance with citrus, wild and woody notes, leaves a feeling of  cleanliness and comfort.
For Purifying and Softener Beards
Exclusive formulation  with Vit. E, Panthenol, (Pro v 5)  Argan, Abyssinian  and Marigold.
Feeling of  cleanliness and comfort
Parebens, PEG and silicones Free
Dermatologically Tested