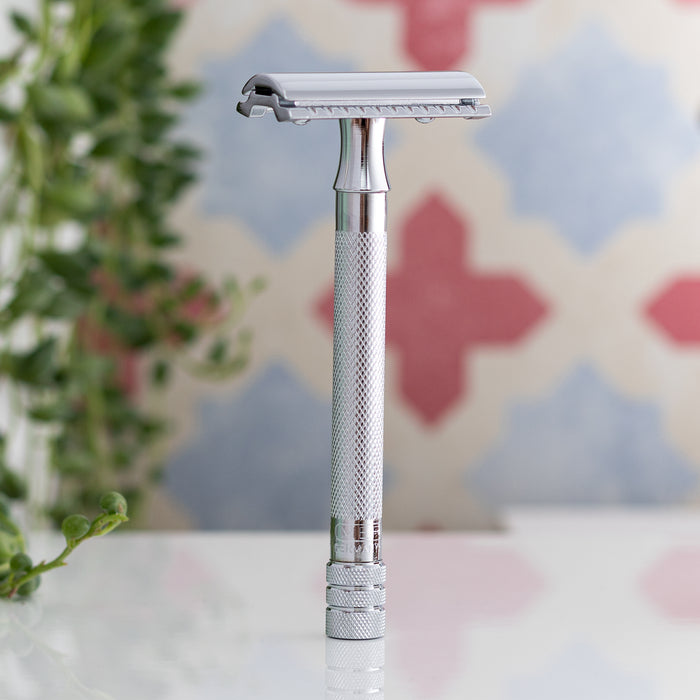 Merkur 23C Long-Handle Double-Edge Safety Razor, Chrome Finish
Description:
The MERKUR 23001 was originally developed in the 1920s. Its reliable quality makes it a timeless classic: the long handle and a straight foam edge ensure a particularly smooth shave. The MERKUR-specific spacious blade gap allows a high soap flow and also makes cleaning noticeably easier.
The long handle enables a smooth shave and the closed comb is an all-rounder for classic wet shaving. The generous blade gap allows high soap flow protecting the razor head from clogging with cut hair or lather residue.
Key Features:
Three-piece Safety Razor
Straight Cut
Closed Comb
Product Details:
Material surface: Bright chrome
Product weight: 61
Material:
Brass handle, die-casted zinc razor head, galvanized surfaces, bright chrome-plated.
Honorably Designed and Made in Germany.