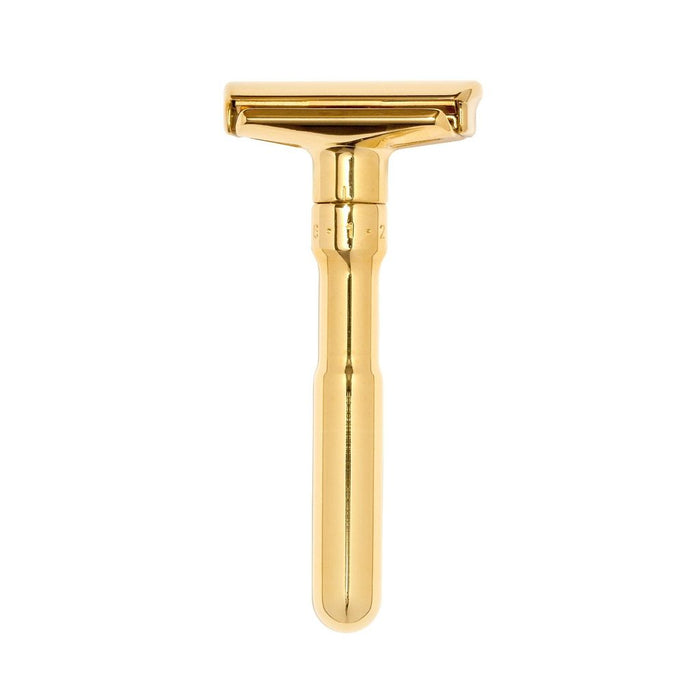 Merkur Futur Adjustable Double Edge Safety Razor with Snap Closure, Gold
Description:
The 24k electroplated shiny gold look is an eye-catcher. The MERKUR 702003 is a timeless work of art designed and manufactured in 1986 in GERMANY. After attaching a razor blade with the Duo Clip, a rotation on the handle is sufficient to precisely adjust the shaving angle and blade gap to your exact needs. All you need to get that perfect shave!

You can adjust the distance between the blade and comb with a quick rotation of the handle. This way you can tune the thoroughness of the shave to your personal preference. For example, you can work long hair with a large blade gap, while the daily facial shave can be done with a gentle blade setting.

Key Features:

Duo Clip
Adjustable Blade Gap
Straight Cut

Product Details:
Material surface: 24k bright gold-plated
Weight of Safety Razor / Item (g) - 129

Material:
Die-casted zinc, galvanized surfaces, 24k bright gold-plated.

Honorably Designed and Made in Germany.