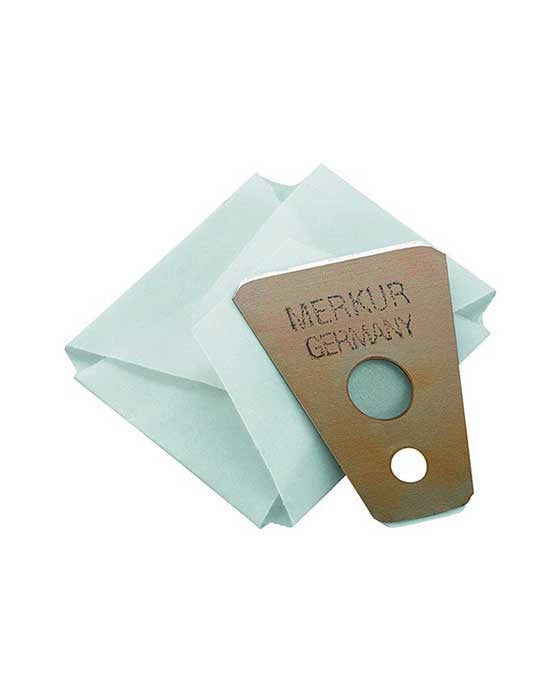 Merkur Detailing Razor Blades (10 Blades/Pack)
These razor blades are designed exclusively for the 907 detailing safety razor. Tailor-made and designed for detail shaving around the eyebrows, mustache, and other detail areas, these blades have a unique trapezoidal shape that has both a narrow and wide edge. They truly are perfect for even the trickiest spots!


DETAILS:
Trapezoidal razor blade
Offered in 10-pack or 100-pack
OVERVIEW
These specialty MK-908A double edge razor blades are the perfect pairing for the specially designed 907 Detailing razor. The special trapezoidal blade is made of C95 carbon steel, chosen because it supports the desired properties of the Merkur No. 907 in the best possible way: blades with a Rockwell hardness of 66 HRC are not very elastic and therefore advantageous for precise trimming of eyebrows and beard contours. Comes individually wrapped in boxes of 10 blades or available in a 100 pack.

MADE IN SOLINGEN GERMANY