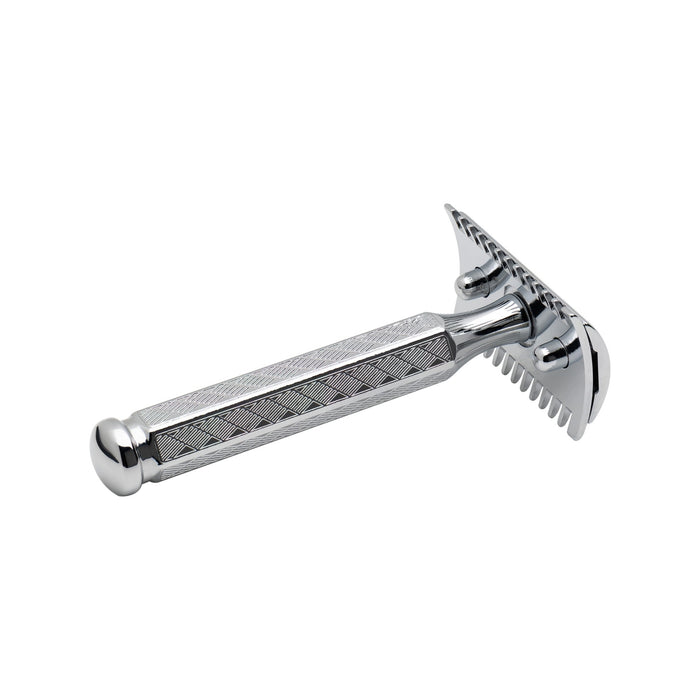 MERKUR 41C Double Edge Safety Razor, Straight Cut, Hexagon Handle, Bright Chrome Finish
Description:
The MERKUR 41C razor offers you an effortless introduction to the exciting world of traditional wet shaving. Are you annoyed that your cartridge razor immediately clogs up with longer hair? Then you should use the MERKUR 41C razor. The tooth comb ensures that even longer hairs are painlessly trimmed without clogging the razor. This makes it your best friend when shaving beard and body hair. Give it a try!
Three-piece safety razor
Straight cut
Open comb
With this design, the razor blade rests directly on the open comb. While shaving, the tooth of the open comb guides hair and soap directly to the razor blade. This type of design is particularly advantageous for long hair and strong beard growth as the blade head won't be blocked by cut hair or lather.
Material: Die-casted zinc razor head and handle, Galvanized surfaces, bright chrome-plated.
Product Details:
Length of Razor– 74mm
Weight of Razor / Item – 65g
Honorably designed and Made in Germany.