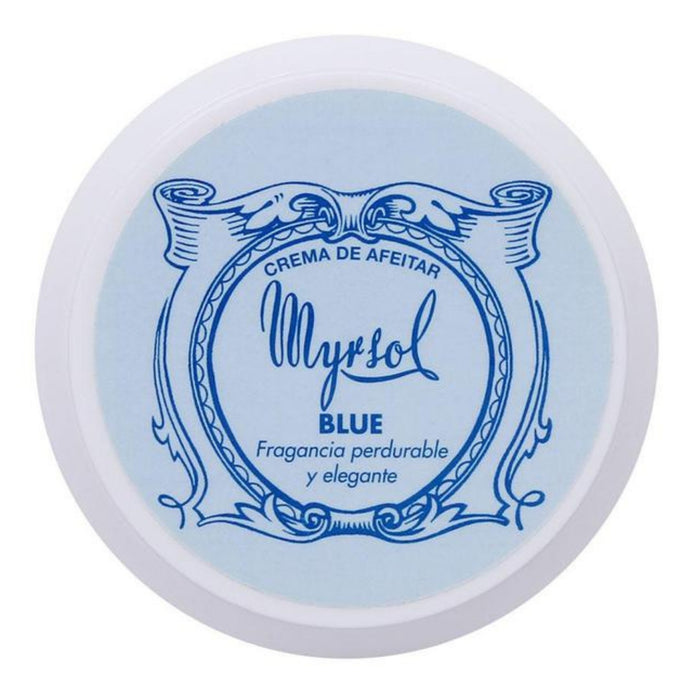 Myrsol Blue Shaving Cream 150ml
Description:
Myrsol Blue Shaving Cream 150ml. Shaving soap enriched with lanolin. It has been specially formulated for use with a brush. It softens the facial hair making it easier for the blade to slide over the skin smoothly. Its soft creamy texture makes for a thick, dense foam that makes shaving enjoyable. It respects the skin's PH balance and both protects and hydrates.
Weight: 150ml

Blue aroma: Intimate and refreshing aroma that reminds us of clean white cotton. This is accompanied by subtle sweet touches.

Ingredients: Aqua, Stearic Acid, Potassium Hydroxide, Cocos, Nucifera, Sodium Hydroxide, Lanolin, Glycerin, Parfum.