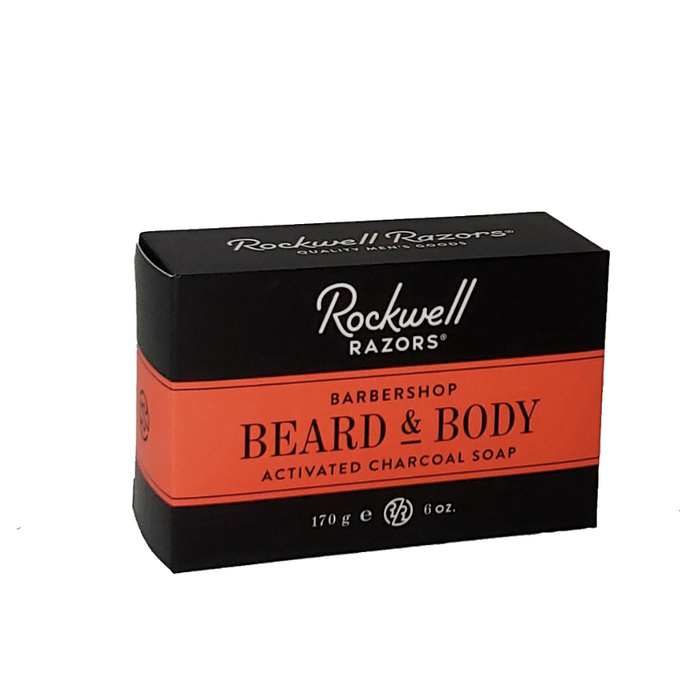 Rockwell Razors Beard & Body Activated Charcoal Soap (170g / 6 oz)
Description & Features
Rockwell Razors Activated Charcoal Soap is formulated to clean both skin & facial hair, using detoxifying charcoal, exfoliating coffee, premium jojoba oil & shea butter.
Rockwell Razors Activated Charcoal Soaps are presented in classy packaging, making this soap look sleek on counters, a perfect gift option, and an easy bundling item. 
Key Ingredients:
Activated Charcoal
Coffee
Jojoba oil
Shea Butter
Ingredients:
Coconut oil, palm oil, safflower oil, glycerine, purified water, oat protein, wheat protein, activated charcoal, coffee, shea butter, jojoba oil, sodium hydroxide, sorbitol propylene glycol, sorbitan oleate, titanium dioxide, color, fragrance.