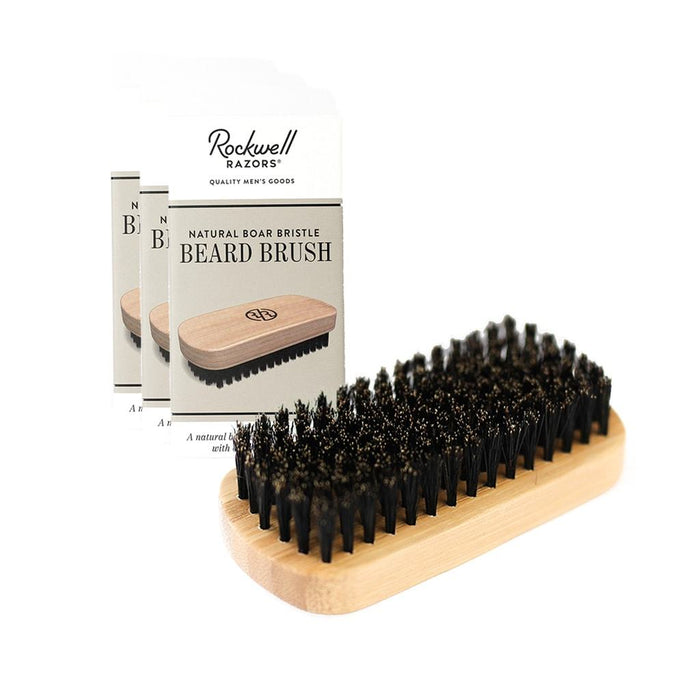 Rockwell Razors Natural Boar Bristle Beard Brush (Case Pack of 4)
Case Pack of 4 - Includes 4 x Rockwell Natural Boar Bristle Beard Brushes.
Great beards don't come without daily maintenance.
Beard brushing evenly distributes oils through your facial hair, softening and conditioning your beard. The natural boar bristles of the Rockwell Beard Brush are gentle on your face and skin, while cleaning your facial hair and keeping your beard looking healthy. The stunning bamboo backbone keeps this brush lightweight and makes it ideal for on-the-go grooming.