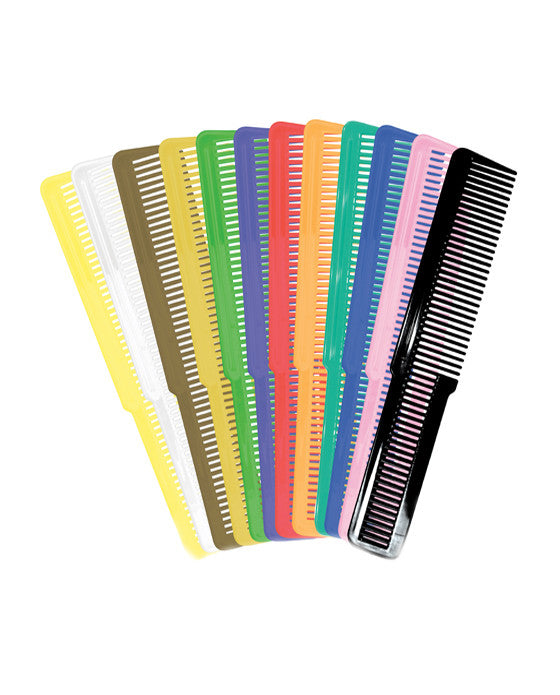 Wahl 12 Pack Assorted Large Clipper Combs
Perfect for clipper cuts and flattop styles
Twelve-pack assortment of Wahl's large clipper combs is an essential bundle for industry professionals. 
This colorful variety of large combs is designed specifically to contrast with different shades and colors of hair, making you prepared for anyone who walks in.
Ideal for use with electric razors, Wahl's 12 Pack of Large Clipper Combs helps facilitate every razor glide with ease and comfort.