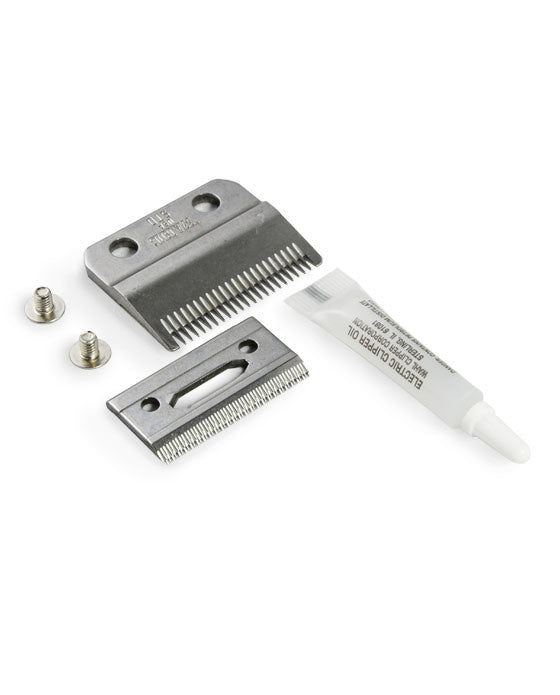 Wahl 5 Star Stagger-Tooth Replacement Blade Set for 5 Star Cordless Magic Clip
Clipper Blade
Made purposely for the 5 Star Cordless Magic Clip, this product has the implementations of the "Crunch" Blade Technology.
Key Features
New "STAGGER-TOOTH" blade with "CRUNCH" blade technology for a smoother and faster cut.
Alternating cutting paths: Stagger-tooth blade features tall square teeth alternating with small teeth in between.
Tackles larger, denser amounts of hair at one time without bogging down or pulling.
0.63 mm - 0.89 mm cutting lengths.
Kit Includes:
2 Hole Clipper Blade
Standard Blade
Oil for Smoothing the Skin.