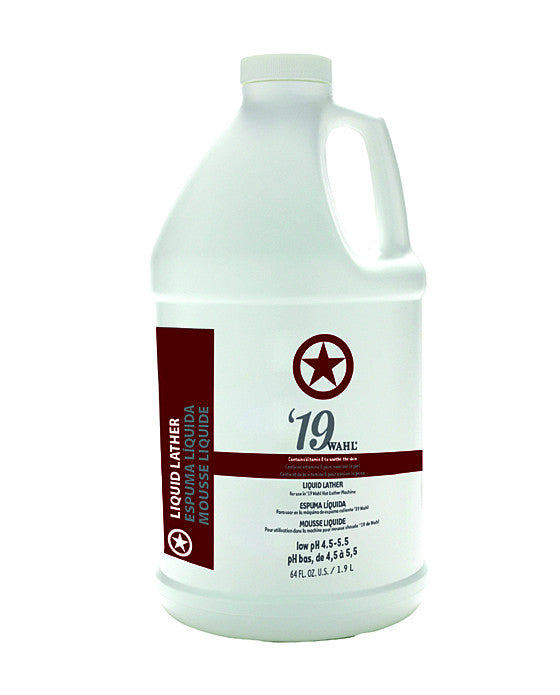 Wahl Liquid Lather for #56738 - 64 OZ Bottle
For use in Wahl Hot Lather Machine.
A ready to use product made uniquely for the Wahl Hot Lather Machine. The user can deposit the contents into an internal bottle which can be used subsequently. Contains Vitamin E to soothe the skin. Ready to use, no mixing required. This product is intended for external use only.
Key Features:
Professional Shaving Lather

64 oz. (1.9 L)