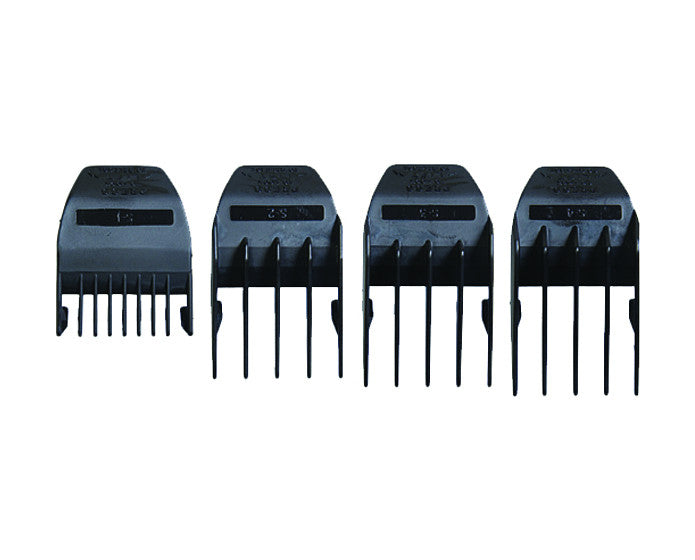 Wahl Set of 4 Black Peanut Guides (#1-4)
The Wahl Set of 4 Peanut guides provides all the variety needed for a perfect trim. These combs are made with Nylon and snap on for easy use. 
They come in a black colour and are great for a busy barber environment.